Revolutionary new product-Android LED projector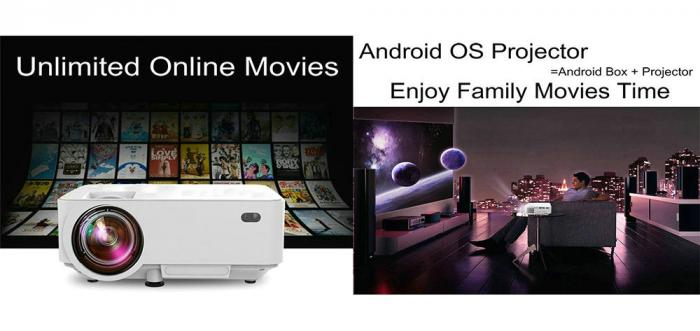 Although the company's TV box business is booming.Our management are not satisfied with the immediate interests, we focus on the future.In the second half year of 2016, we spent 40% of the company's profits to develop new products.After a few months of hard work,the revolutionary new product-Android LED projector was released last week.
This product will replace the traditional projector, which comes with Android systems.You can use it as a projector, but also can be used as a Android box.Multifunctional combined product is the trend of future development.We believe that this product into the market will increase our company competitiveness.
Welcome dealers from all over the world come to discuss business.